Welcome to Two Hands Pro
Softball 's Most Effective Defensive Fielding Aid

Easily teach the fundamentals of catching the ball.

Use Two Hands Pro to build muscle memory and confidence.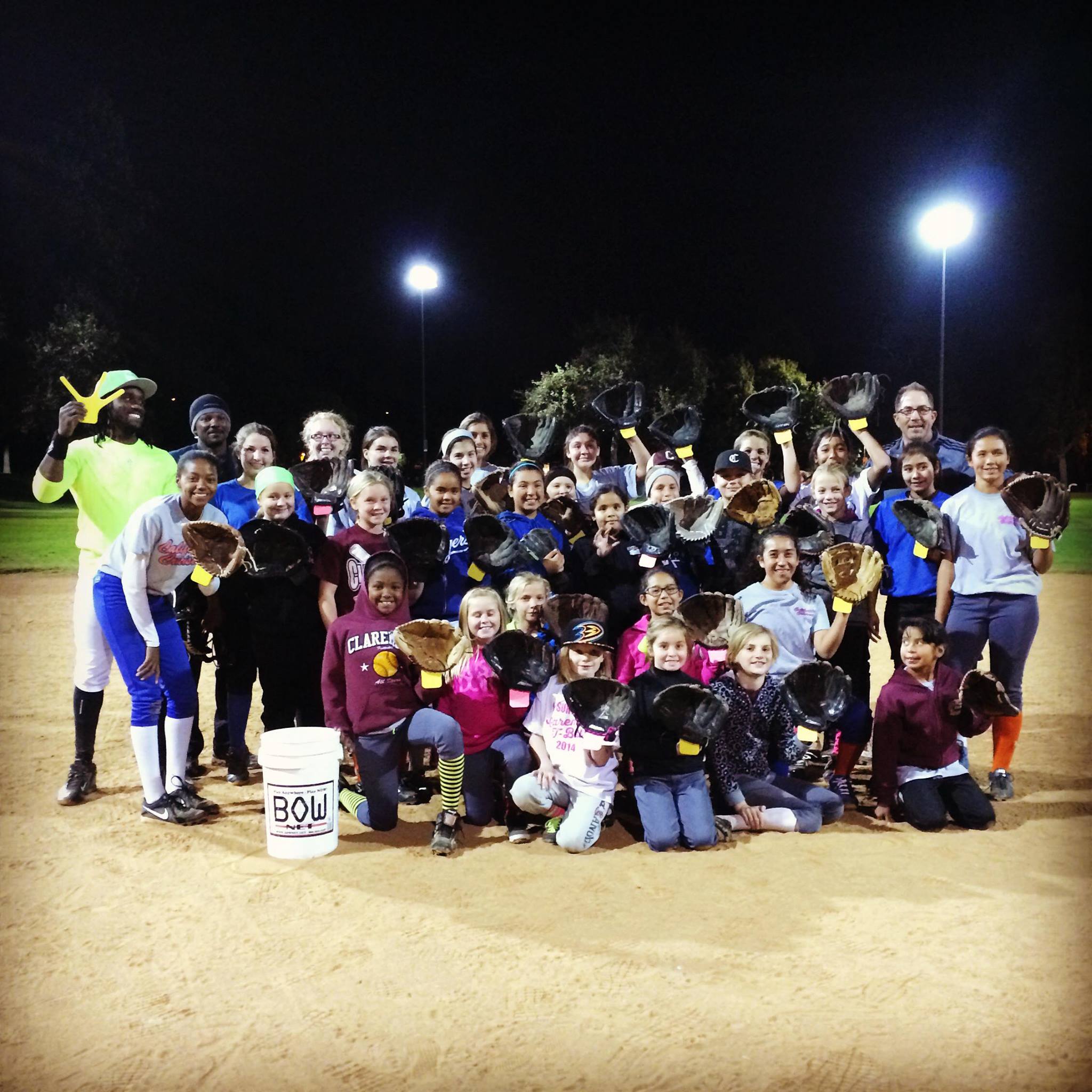 "DEFENSE IN SOFTBALL IS FASTER THAN IN BASEBALL."
THIS TOOL IS A MUST USE ON A DAILY BASIS TO BE COMPETITIVE.
TWO HANDS PRO DEFENSIVE TRAINING TOOLS
Two Hands Pro tool is use to develop fielding technique and skills for infielders.
Thp tool inserts into the glove by bending then flattening, it restricts the glove from closing,
reminding the girl to catch the ball using "two handed" technique instead of "one handed"which leads
to a lot of errors and dropped balls.With regular use the girl will develop the muscle memory to be
highly effective during game play and especially under immense stress like in a championship game!
TESTIMONIALS
"Thank you Two Hands Pro for helping me make the gold elite 11u team and I'm only 10."
Katie. 10u UTL
"I use my Two Hands Pro everyday, thanks Two Hands Pro"
Flaka. 12u SS
"I've used my Two Hands Pro for 3 years and now I'm going D1 as a 2nd baseman! Thanks Two Hands Pro!"
Breanna. College Bound
"Thanks Two Hands Pro, just put them in the gloves today and discovered how it works, great idea!"
Freddy. Coach and Dad of 3
"Two Hands Pro should be in every kids glove!"
Bill. National recruiter / Pro Scout
"Teaches me the right glove angle and quicker softer hands, I love Two Hands Pro!"
Jessica. 16u SS