MEET THE INVENTOR..
Ever miss a ball? Then heard coach say
"Use Two Hands!"

COACH D.J. JACKSON HAS THE ANSWER!
D.J. is an exuberant talented entrepreneur with a story to tell. D.J. played professional baseball for the L.A. Dodgers and later pursued a bachelor in business. D.J. is an excellent role model for aspiring young athletes, with his own personal journey having taken him from living in dangerous neighborhoods to playing for the Los Angeles Dodgers and now, at age 36 having invented and brought his own products to market, D.J. is now running a successful startup. His company, Two Hands Pro Inc., is becoming a nationally recognized brand in sports. D.J.'s line of affordable baseball/softball development tools, when paired with an informative app, join to deliver customized training protocols from his sister company, D.J. Jackson's Sports Training & Management. D.J. has the resources to help players from all backgrounds become successful ball players. D.J. is a natural leader, his communication skills and the ability to make deep connections with others sets him apart. Baseball and Softball are his chosen medium to connect with the world.

D.J. is dynamic, tech savvy and industrious, D.J. lives a very conscious and healthy lifestyle of clean eating, active living, serving others, and holistically developing mind, body and soul. As the oldest of a big family he is a great family man and loves dinners with family and friends. He teaches them the importance of a strong mindset, being courageous, being self-motivated, living with passion and the importance of making a positive difference in the world. D.J.'s internal motivation and strict daily regiment as a student athlete helped to secure his academic future and mold him into a superstar athlete in high school, college and professional. Gaining many accolades as both the Portland Tribune Nike Prep Athlete of the Year and the Gatorade Player of the Year, he earned a long list of scholarships. D.J. was drafted by the Los Angeles Dodgers earning a signing bonus.
Welcome to Two Hands Pro
BASEBALL & SOFTBALL PLAYER DEVELOPMENT TOOLS
A Defensive Training Tool For Baseball & Softball
Being successful at this game starts at the early stages of developing baseball or softball motor skills.
These skill must be developed by 10 years old or a child will fall out of the competitive levels, and sadly be done playing the game.
Now that Two Hands Pro has a simple practice tool available to the public, any and every player can now practice like a pro
whether alone with a player, parent or coach and develop the same skills seen every season in the
Major Leagues, Champion USA Olympic Softball team, World Baseball Cup.
Buy One (1) - Two Hands Pro Glove Insert
Buy Six-Pack (6) - Two Hands Pro 6 Pack
Buy Ten-Pack (10) - Two Hands Pro Team Pack (10)
x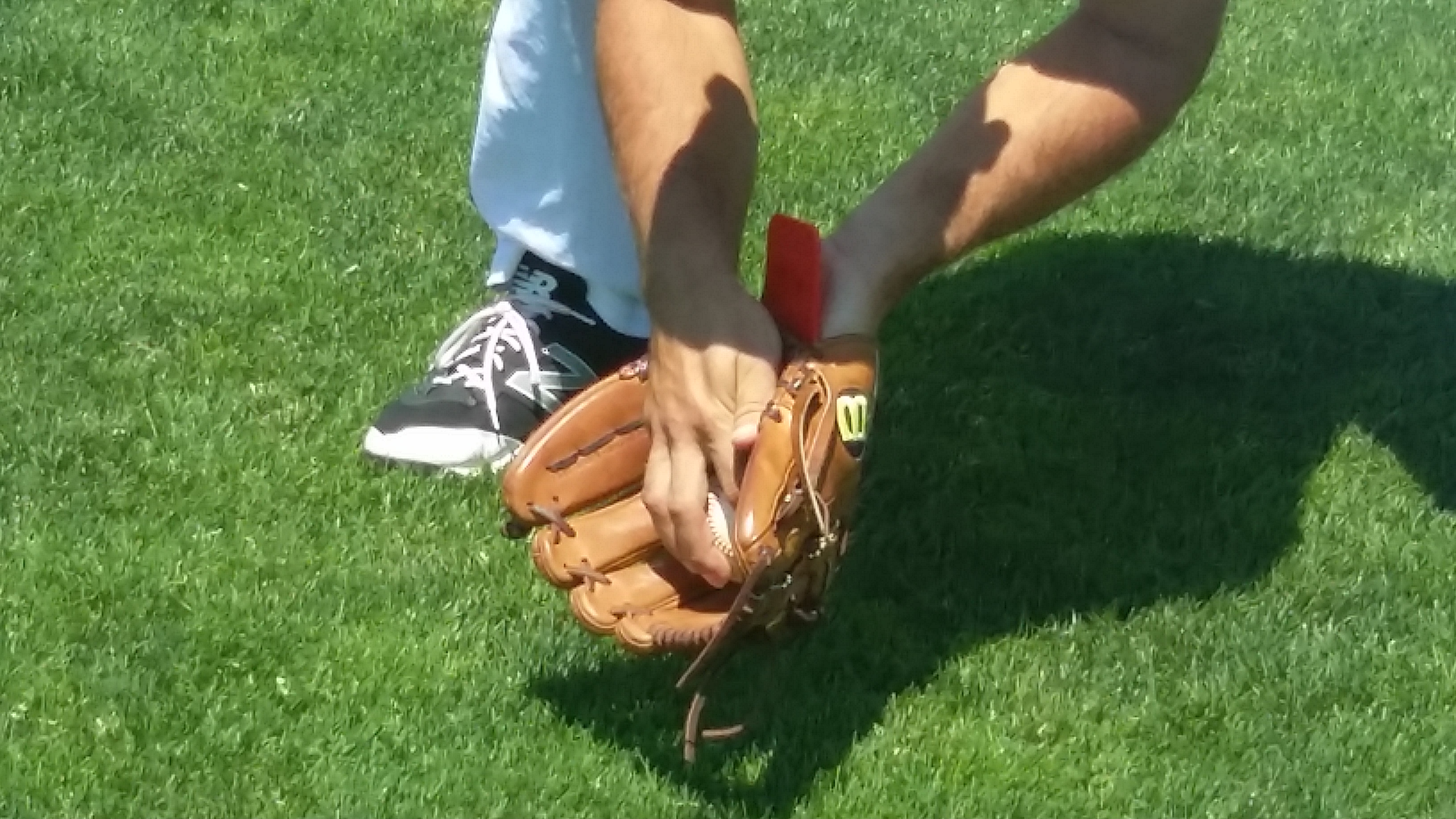 As a former professional player, I highly suggest purchasing a Two Hands Pro Tool and begin using it with your player or players on a weekly basis,
and start as soon as they can fit a 10 inch or larger glove. This tool will never damage your glove and best of all it will never fail you by breaking.
If you are ready to work, Two Hands pro will be there for you, designed to be unbreakable so use it fielding live ground balls,
cannot do that with any other infield training tool on the market. THIS TOOL IS FOR PRACTICE ONLY!

Check out young aspiring star Audrey from Los Angeles, CA
playing for the Ohana Tigers elite travel softball program
Two Hands Pro is a Baseball/Softball product development corporation.
Our 1st product is a high level defensive practice tool.
Used by infielders at the highest level of the games,
down to young players learning the fundamentals.
It goes inside your glove to comfortably
hold your glove pocket open in a perfect position.
You cannot close the glove by squeezing
you must use 2 hands to successfully catch the ball.

Used to perfect fielding skills
for advanced players.

Also used by beginners to
develop proper technique.
"Looking for the edge over competition, training with Two Hands Pro is it."
Two Hands Pro teaches and reinforces the fundamentals of catching the ball by holding the glove in the open position at all times which makes the player have to use 2 or both hands to complete a catch.
With regular practice this tool will quickly develop proper muscle memory to make your player or team achieve a higher level of competitiveness.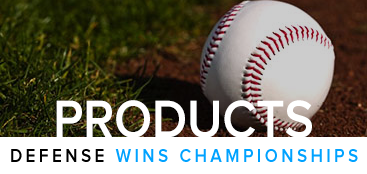 PRACTICE WITH TWO HANDS PRO DEFENSIVE TRAINING TOOL.
Use with the whole team or one on one practice or even by yourself!
A baseball training tool that will build your technique into muscle memory with practice. Two Hands Pro fits inside the glove to hold your glove in the open position even if you try to close it. This will force you to try to get to every ball with 2 hands and lower the amount of errors you make by building the best technique into your muscle memory. Made by a player for the everyday player looking to improve their game and make it to the next level.
Players achieve more and reach their highest potential with Two Hands Pro.

Players everywhere are practicing with the Two Hands Pro trainer.
FEATURED ATHLETE "VIDEO OF THE MONTH"
Buy One (1) - Two Hands Pro Glove Insert
Buy Six-Pack (6) - Two Hands Pro 6 Pack
Buy Ten-Pack (10) - Two Hands Pro Team Pack (10)
What is Two Hands Pro Trainer?
A highly innovative, very cool device that is inserted into the player's glove and used to develop professional technique and skill, without a professional coach!
How does it work?
This tool when inserted into any size baseball or softball glove provides stiffness so that a player cannot close their glove with normal human force. This restricted glove now forces the player to use both hands to catch or field a batted or thrown ball. This two handed technique is taught to players at the highest level due to the safety protection it provides the player fielding the ball (throwing hand protects the face) as well as two handed fielding being the most strategic way to catch a ball to avoid costly errors.
Who uses it?
All players from MLB infielders to the beginners need to continually practice there technique and stay sharp on their skills to compete. Major League coaches are saying this is a must have tool for any players developing for a chance to play pro baseball because, all the top infielders in history started with a flat paddle made of wood, or a old flat mitt, or even a flat pancake glove at a young age.
The Answer...
Well look no further Two Hands Pro defensive training tool will not allow you to close or bent your glove and forces the user to field using both hands and is just like having a pro coach right there with you because if you attempt a incorrect catch the Two Hands Pro baseball trainer gives instant feedback that you were wrong by the ball dropping out your glove.
How does it work?
This is a practice tool meant to build the player's muscle memory to remember the important movements for his respected position and build the players confidence to perform when the game is on the line and he or she is under pressure.

What is are the benefits?
Two Hands Pro will reduces the potential chance for error during game play and is the safest way to to learn to play defense to protect vital body parts from injury.
Why do I need it?
Because you want to be the best player you can be, by training you body harder and smarter than your competition. In a competitive game of failures like baseball or softball, someone is always trying to beat you out for the starting position. You are not going to let that happen without a fight!

Get Two Hands Pro and start training
Anywhere, Anytime, with the team or Alone!
It is time to become the confident player you dream to be and you can start by using Twohandspro today!
YOUR EDGE OVER THE COMPETITION IS

TWO HANDS PRO!